B.B.A. in Integrated Marketing Communications (IMC) (Top-Up) will enable learners to combine both marketing and communication strategies in order to manage a consistent image for a company. IMC is a 21st-century approach to branding and image management. This specialisation will give learners meaningful insight and understanding on topics such as cross-cultural marketing, image branding and recognition, social networking management, and international business communications.
LEARNING OUTCOMES
Upon successful completion of the programme, participants will be equipped with the skills to:
Construct a sustainable tourism itinerary.
Assess agencies profit margins.
Develop and integrate a strategic travel management plan.
Develop a Risk Mitigation Plan.
Determine how to allocate corporate funds for travel.
Determine new cost-efficient travel destinations.
Construct a travel communication plan.
Link business strategies and theories to real-life application.
MODULES COVERED
MKT310 Marketing Image Branding and Recognition
This module will look at the techniques that marketers use to promote and market the consistent identity of their brands to consumers. It focuses on topics such as positive branding, brand identity, brand image, and branding marketing strategies.
MKT320 Social Media Management
This module will look into the strategies and tools used by social media marketers to strategically promote value for companies' brands.
MKT330 Integrated Marketing Communication
This module will help a student to learn the necessary strategies to create an integrated marketing platform for a company.
MKT340 Digital Marketing
This module develops a student's insight into the digital marketing world. It covers topics such as digital marketing strategies and digital marketing analytics.
MKT350 Consumer Behaviour Outline
Consumer behaviour is the study of understanding why consumer act and respond in a certain manner and an awareness of the behaviour principles to developing effective marketing strategies.
MKT360 Sales Management
This module will help students understand the process behind managing sales. It focuses on topics such as setting sales objectives, managing customers, and how to align sales goals with the costumers' needs.
MKT370 Marketing Research & Analysis
Marketing research encompasses multiple techniques from collecting direct consumer data to both qualitative and quantitative analysis of data. This module will help students better understand the techniques used by market researchers to analyse the markets.
MKT380 Integrated Marketing Communications Capstone Project
This module will allow the student to demonstrate his/her knowledge of both theories and the understanding of practical applications in the business world. By completing the Capstone Project, students will demonstrate their abilities to apply the necessary theories in real-world applications.
WHAT WOULD YOU GET AT COMPLETION
Mastery of and competency in specific targeted job skills much required for personal impact and professional success.
Nationally recognised and international accredited BACHELOR OF BUSINESS ADMINISTRATION IN INTEGRATED MARKETING COMMUNICATIONS evidencing your competitive advantage in the job market, locally and internationally.
Greater confidence to face job-related tasks and achievement of optimised performance.
Direct application of relevant vocation-specific skills and technical know-how transfer for significantly improved performance at workplace.
Higher likelihood of being considered for job promotions and salary upgrades.
Become officially certified as EXPERT SPECIALIST, both theoretically and practically, in a specific field of specialisation.
ENTRY REQUIREMENTS
Learners should possess a recognised Higher Diploma in business related field.
Learners should possess a high level of motivation and self-discipline.
Learners should be proficient in the English language.
Learners must possess basic smartphone or computer operating knowledge and skills.
WORKLOAD
We recommend an average of 10-12 hours study time per week for this programme.
LEARNING MATERIALS
Personalised, easy to understand text-based (reading materials) interactive resources that progressively and systematically takes the learner through various areas of competencies required at the workplace, in a specialised field of study.
ASSESSMENT OF LEARNING
Personalised exercises, assignments and/or quizzes are utilised throughout the course/programme to measure progress in learning. Such comprehensive assessment procedure is characterised by being diagnostic, formative (intervention-oriented), and summative.
COMPLETION REQUIREMENTS
100% completion of courses and assessment therein is required to be able to get certified in the said course and/or programme.
GRADING SCHEME
EIU-Paris follows European Credit Transfer and Accumulation System (ECTS academic credits scheme). The ECTS credit system makes degree programmes and student performance more transparent and comparable all across European Union countries.
Each B.B.A. (Top-Up) programme consists of 8 core modules including a final year research project module. Each of the 8 modules carry 7.5 ECTS (7.5*8 = 60 ECTS).
| | |
| --- | --- |
| Pass: | |
| Higher Distinction | 90-100% |
| Distinction | 80-89% |
| First Division | 70-79% |
| Second Division | 60-69% |
| Satisfactory | 50-59% |
| Fail: | |
| Unsatisfactory | 49% and below |
SAMPLE AWARD
GET A HARD COPY AWARD (PHYSICAL COPY)
Apart from obtaining a digital copy of your nationally recognised and internationally accredited qualification, you could also place an order for a hard copy of the same award at an additional fee of 50 Euro only + Shipping Cost.
To request for a hard copy award, please contact: [email protected]
LEARNING SUPPORT
Our dedicated academic counselors are ready to assist you, 24 hours, 7 days a week, with any question you may have or any difficulty you may face while studying in our courses and/or programmes. For immediate assistance or inquiry regarding your academic concerns and issues, you could contact our academic counselors at [email protected]
RECOGNITION, ACCREDITATION & MEMBERSHIP
ACCREDITATION SERVICE FOR INTERNATIONAL SCHOOLS, COLLEGES AND UNIVERSITIES (ASIC)

European International University is accredited by Accreditation Service for International Schools, Colleges and Universities (ASIC). The University has earned Premier status with ASIC for its commendable areas of operation. ASIC accreditation helps students and parents make a more informed choice and will also help a school, college, university, training provider or distance education provider, demonstrate to the international student body that they are a high quality institution.

To view EIU's Accreditation Certificate, click here
BUSINESS GRADUATES ASSOCIATION (BGA)

The Business Graduates Association (BGA) is an international membership and quality assurance body of world-leading and high-potential Business Schools who share a commitment for responsible management practices and lifelong learning, and are looking to provide positive impact on their students, communities, and the economy as a whole.
EIU's public profile on BGA official website could be found at:
https://businessgraduatesassociation.com/schools/european-international-university/

ASSOCIATION FOR TRANSNATIONAL HIGHER EDUCATION ACCREDITATION (ATHEA)


Association for Transnational Higher Education Accreditation (ATHEA) is a membership non-profit association registered in Vienna, Austria (ZVR-Zahl 378490525). ATHEA is governed by a Board of Directors who are elected by the membership. The association's daily operations are managed by the Executive Director. Find out more http://www.athea.org
EUROPEAN COUNCIL FOR BUSINESS EDUCATION (ECBE)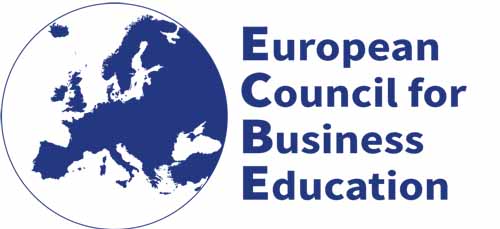 European International University (EIU, Paris) is proud to announce its membership with the European Council for Business Education (ECBE). ECBE is a prestigious international accreditation agency with its headquarter in Belgium. ECBE recognises EIU's endeavor in providing high-quality education in vocation-focused and job skills specific programmes and qualifications. With the support of ECBE, EIU will continue to improve and develop its unique programmes to benefit learners who are seeking to accelerate their careers and accomplishments. For more information, please visit https://ecbe.eu/index.php/contact/institutions/european-international-university
CAMBRIDGE INTERNATIONAL ACADEMICS


To further strengthen its academic profile and activities, as well as perfectly align itself with the mandate of the French Ministry of Higher Education, Research & Innovation, the European International University (EIU – Paris) is proud to announce its organizational membership with CAMBRIDGE INTERNATIONAL ACADEMICS, a U.K. and Wales registered R&D organisation whose sole purpose is to enhance the visibility of research themes beyond global approaches and coverage. EIU intends to collaborate with Cambridge International in such initiative as Publishing in Partnership (PiP Model), Research Acceleration, Scholarly Dissemination, and Training Implementation.
ACCREDITATION AGENCY CURACAO (AAC)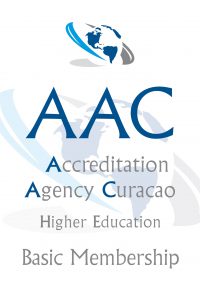 The "Accreditation Agency Curacao (AAC)" is an institution registered in Curacao and supported by institutions of higher education and scientific associations, and is solely dedicated to the quality assurance and the progress of study programmes and teaching skills at universities and other institutions of higher education. Please visit here to view EIU's membership on AAC's website: https://www.aac.cw/members-list/
EIU - LEARNING MANAGEMENT SYSTEM, LMS (DEMO OF HOW YOU WILL LEARN USING OUR LMS)
Course Reviews
5 stars

0

4 stars

0

3 stars

0

2 stars

0

1 stars

0
No Reviews found for this course.